ABERLOUR is a registered trademark by Chivas Bros. > Pernod Ricard, France
Here are my W A N T E D Miniatures
If you know where to find, please let me know
Remark: the pictures of this Miniatures I have found during browsing the WWW.
Some of them long time ago, so I can't remember where.
If you are the owner of the Miniature & picture and don't want to have it placed here for this reason, or if you want to have placed a copyright, please let me know, I will react saspo as you like it.

mentioned as an Aberlour filling
from 2005 / 2006 ?
found at whiskyauction.com

This miniature I found
browsing the great website of Alex Barclay.
Alas not longer on stock at the bottlers store,
who can help me to find this Mini for my collection?
2011 / July / 25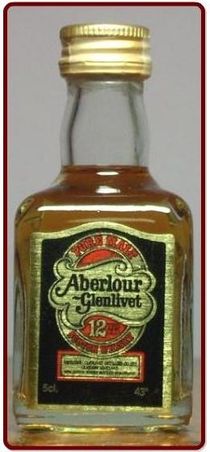 Also found on Alex Barclays website.
This filling shows unusualy 5 cl  and not 4.7 cl as all other square fillings.
If you have this for spare, please let me know.
2011 / July / 25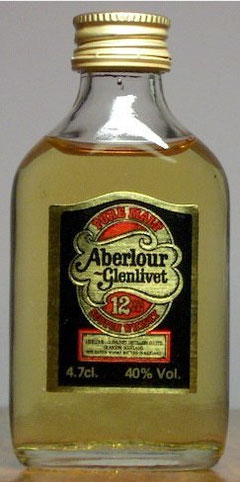 Is this a fake or not a fake?
Who can help to answer this question?
This bottle shape
I know only of the over 9 yo.
The label I know only on a Sqaure bottle.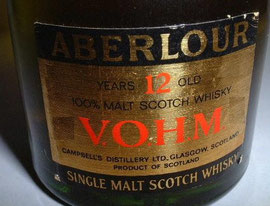 Quantity
and
Alcohol %
are not printed on the label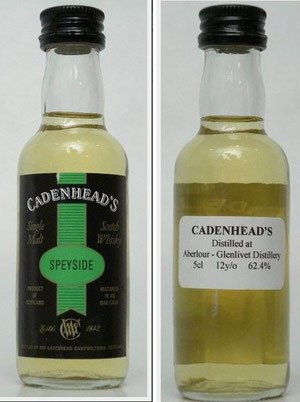 not even a rare filling,
but I missed it :-(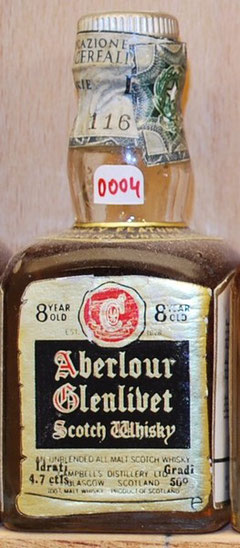 There are a lot of different fillings like this for Italy,
this is: 
 - 8 YEAR (not YEARS) -
   (and not over 8 YEARS)
 - EST: 1828 (not 1845)
 - Gradi 50 °
   (with the °, there is a lable without the °)  

Label Code L/2628  L/0118
IMPORTED BY RICROWE PTY: LTD
51 BATHURSTSTREET, GREYSTANES N.S.W.
50ml  40%ALC/VOL
>> written on top of label !  

New Spirit
bottled in 2008 by Witfrance.com 
for La Maison du Whisky, Paris
sorry for just this small pic
& FOUND :-)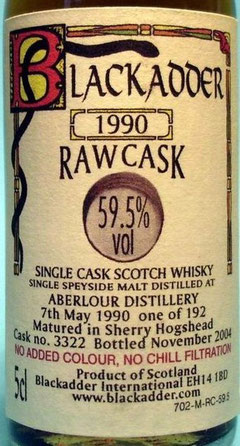 There are several (3) fillings by Blackadder,
this one I was looking for.
Now in collection,
thanks to Darek from Poland.