ABERLOUR is a registered trademark by Chivas Bros. > Pernod Ricard, France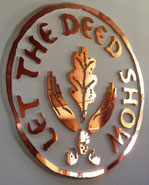 Heinrich
 Former Collector of Aberlour Whisky
hello & welcome
on the following pages I want to show you a part of my former Collections,
mainly my Aberlour Distillery Single Malt Whisky collection.
Please brows and enjoy ;-), any comments are welcome. 
The best way to find all information on this site is to check the sitemap
 please visit also:
to see my complete collection of 109 Aberlour Miniatures . . .  & much more 
and
to see my Single Malt Miniatures Collection
          &  Collection of Whisky-(Water) Jugs
          &  Grappa ( already sold, just a memory )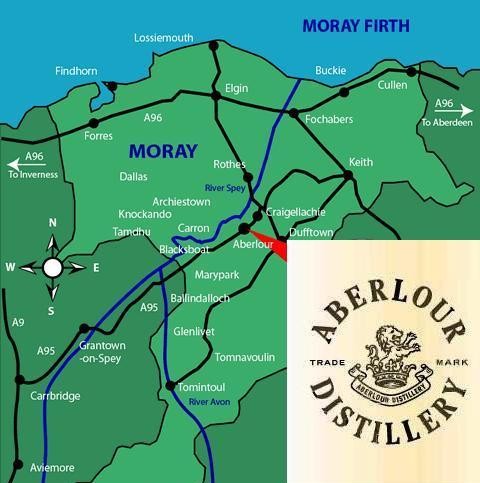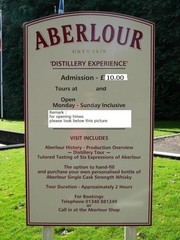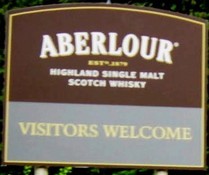 Distillery Tours
The Aberlour Distillery visitor centre has been awarded the maximum five-star status
by Scotland's National Tourism Board.
The relaxed and informal tours enable guests to experience the whisky-making process
and sample a selection of the finished products in a tutored tasting session.
Please follow the links below to discover more about the tours.
All tours by appointment and English only, over 18's only ! 
Opening Times 2017
From January 4 to March 10, 2017 (Monday to Friday)
March 13 to November 10, 2017 (daily)
November 13 to December 15, 2017 (Monday to Friday) 
THE ABERLOUR
Experience
A special treat for the connoisseur, with privileged behind-the-scenes access to how our whisky is made and a tutored sampling of the best of the best.
Following a tutored nosing and tasting of six of the most acclaimed Aberlour expressions, you can experience something only a few people can boast of: a unique opportunity to hand fill and register your very own personalised bottle of cask strength Aberlour whisky (extra charge applies.)
The tour lasts 1.5 hours for up to 16 guests, beginning at 10:00 and 14:00. In peak periods, tours may also be available at 12:00. Please check for availability.
---
£15 per person (pre-booking is strongly recommended)
CASKS FROM THE PAST Tasting
For serious whisky aficionados,
this is a unique opportunity to sample some very special drams indeed –
some vintages that aren't commercially available at any price.
The tutored tasting takes place in the luxurious Fleming Rooms,
but does not include a distillery tour.
The tasting lasts 1 hour for up to 8 guests on Mondays, Tuesdays and Fridays.
£35 per person (pre-payment required)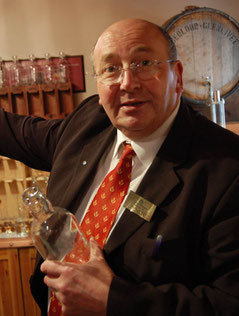 Aberlour Distillery
Aberlour
Banffshire
AB3 9PJ
UK
Tel +44(0)1340 881249
Location:
At the west end of
Aberlour High Street.
http://www.aberlour.com/en/thedistillery/howtofindus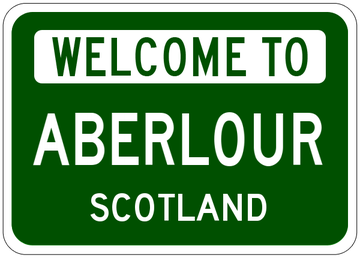 Visit Aberlour on Google Maps